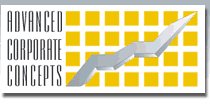 Services
Be the Best in Business
The new book by Nigel
Brownbill


SA Time:
Strategy
"We are all continually faced with a series of great opportunities brilliantly disguised as insoluble problems" (John W. Gardener), hence an acceptable definition of success is the progressive realisation of a worthwhile predetermined goal.

In today's fast moving and developing world managers often find reasons why strategic planning won't work rather than looking at why it will. With this in mind, developing a cohesive strategy can be a daunting experience but if you focus on developing a winning strategy to ensure sustainable growth, the benefits to your people, your systems, your customers and suppliers are significant.

During a strategic process you develop core drivers that include;

Choosing the future.
Redefining competition
Accelerating performance.
Setting objective that are:

S pecific
M easurable
A ttainable
R ealistic
T ime-based

Putting ideas into action.
Identifying, developing and sustaining a competitive advantage.
Constant review and feedback.
Letting us work with you to facilitate your strategic process will ensure that;

You think more realistically, objectively and unemotionally about your business;
You question past and future assumptions;
There is an early consideration of essential goals and basic policies;
It helps to challenge old ideas and create a climate for new initiatives;
Enables problems to be recognised that call for external sources of information and assistance;
Increases your objectivity by converting everything to numbers hence preventing you from viewing the future in ways the facts do not support;
Enables growth to be planned;
Increases the personal motivation of all employees;
Serves as a reference point when determining the effects of alternative courses of action on business operations;
Provides the basis for the feedback of information and periodic reappraisal against established objectives and performance standards.
Copyright © Advanced Corporate Concepts. All rights reserved.
Terms & Conditions