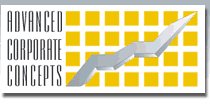 Services
Be the Best in Business
The new book by Nigel
Brownbill


SA Time:
Management Development
To ensure that our clients maximise their potential, we offer management development workshops and courses customised to meet the specific needs of the organisation and their most vital resource, their human resource.

Our portfolio of development workshops include;
Foundations of a Successful Business
This workshop focuses on the key essential elements that need to be present to give a business a solid foundation for sustainable growth and development.

A solid foundation is built around basic business principles that include;


Understanding the product and/or service being offered and the principles of product life-cycles
Defining the purpose, principles and parameters of a business, at a corporate and functional level.
Understanding the strengths and weaknesses of a business, at a corporate, functional and individual level.
Identifying the opportunities and threats to the business.
Identifying and understanding your customers, competitors and target markets.
Determining strategic direction and aligning this with operational objectives.

This workshop focuses on the organisational functions within a business and how they should integrate to add value to the efficiency and effectiveness of the business operations.

This workshop examines the criteria for enhanced functional efficiency;


The functions within an organisation including; Sales, Marketing, Operations, Procurement, Finance, Administration, Human Resources, IT, Research and Development.
How these processes can be grouped into management, core and support and how these integrate to achieve the business strategy.
How to determine functional Key Result Areas and Indicators that measure performance.
Developing effective inter-company and inter-functional communication mechanisms to enhance business synergy.
The role of the human resource and how it is developed for business success.
How quality links all functions within an organisation and how the overall level of quality will be defined by the 'lowest' operating function.
The principles of leadership and how this impacts on the business and on the followers within the organisation.
Identifying and developing successful 'leadership' strategies.

"Clients judge satisfaction by comparing previously held expectations with perceived service performance" (D. Zid, 2004)

This workshop focuses on the key principles of service delivery and customer care and resulting customer loyalty and how in order to exceed client expectations it is required to examine every single detail of the business processes.

The workshop would examine;


How a business should design and control every service element.
Understanding the concept of 'the total service experience'
Examining the concept of 'service quality' and 'service loyalty'.
How to develop customer feedback mechanisms and how to react to customer feedback.
Examine the concept that satisfied customers will pay more for a product or service depending upon value.

This workshop reviews the similarities and differences in business processes across the various industry groups.

Industry sectors have generic similarities, but often include specific industry drivers that are unique to the industry. The ability to identify, analyse and understand these unique drivers can have a major impact on the short term efficiency as well as sustainable future growth of businesses within that sector.

This workshop examines;


Generic business principles across all industry sectors.
Primary differences between service and product providers.
Analysis of unique differences across the major industry sectors.
How industry drivers are defined - are they driven by the market, the business or other influencing factors?
Multi-industry focused businesses and how they adapt and position themselves for success.

An acceptable definition of success is the progressive realisation of a worthwhile predetermined goal:

"We are all continually faced with a series of great opportunities brilliantly disguised as insoluble problems" (John W. Gardener).

With this in mind, growing a business can be a daunting experience and businesses need to identify winning strategies to ensure sustainable growth.

This workshop focuses on the key elements required to develop a winning strategy, including;


Choosing the future.
Redefining competition
Accelerating performance.
Setting objective that are:

S pecific
M easurable
A ttainable
R ealistic
T ime-based

Putting ideas into action.
Identifying, developing and sustaining a competitive advantage.
Constant review and feedback.

This workshop focuses on the development of business and strategic plans which forces businesses to take an objective, critical and unemotional view of their business.

There are many excuses given by managers as to why business planning is not necessary - from the market changing too rapidly to management stating that they know their own plans, so why do they need to waste time writing them down.

This workshop focuses on how to identify an effective business and strategic plan that adds significant value to any organisation, including;


If you fail to plan, do you plan to fail?
The key elements of an effective business and strategic plan.
How planning improves the efficiency and effectiveness of the decision making process.
How planning forces an early consideration of essential goals and basic policies.
How it helps to challenge old ideas and creates a climate for new initiatives.
How it prevents businesses viewing the future in ways the facts do not support.
How to successfully implement a business or strategic plan.

"There are three types of businesses; those who make things happen; those who watch things happen; those who wonder what happened" (Anonymous)

This workshop examines how and when to implement basic and advanced marketing techniques; including;


How to develop and refine the skills you need to market your business effectively.
How to identify and understand your 'target' market.
How to understand current market conditions.
How to develop skills to plan your marketing approach.
How to use marketing 'tools' effectively and efficiently.
How to develop and implement an efficient marketing plan

Understanding financial principles can be difficult, and is not made easier by the unnecessary jargon that is often used. This makes a key aspect to developing a business 'foreign' to many. Yet a basic understanding of financial principles is vital to efficient decision making and the ultimate success of your business.

This workshop examines some of the core financial principles in a way that are made easy to understand including;


How to develop an effective pricing model. Evaluating what customers are prepared to pay compared to what your business needs to survive.
How to develop a budget and cash flow forecast and how this helps to manage your business by comparing your plan verses the actual.
Examine the basic principles of financial administration.
Examine when and how to increase your prices.
How to bill your customers and how to deal with bad debt.
Evaluating the moral issues around customer satisfaction and the economic principles of business survival.

This workshop examines the key elements in starting a successful new business, by building a solid foundation and looks at turning your vision into a reality.

To be successful you must first know what you want, the specific goals you want to achieve and where you stand in relation to those goals. The workshop will examine the following key elements;


Are you ready for the challenge of starting a business?
Understanding your strengths and weaknesses.
Developing the product and/or service you are going to offer.
Identifying the opportunities and threats.
Defining the purpose, principles and parameters of your business.


"Large streams from little fountains flow, tall oaks from little acorns grow" - (David Everett - 1770-1813)




Copyright © Advanced Corporate Concepts. All rights reserved.
Terms & Conditions