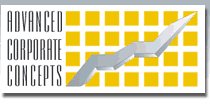 Services
Be the Best in Business
The new book by Nigel
Brownbill


SA Time:
Executive Coaching
Executive and Business Coaching is a powerful one-on-one process to help individuals realise their potential. Coaching is essentially about taking you forward from where you are now to where you want to be, allowing you to perform to your full potential by learning new skills in a safe, supportive and confidential way.

We help you recognise your default behaviours and through evaluating your current challenges, help you redefine your strategies for success; by challenging you to reconsider previously discounted possibilities and by developing new ones.

Coaching shows you how to identify your unique core values and your limiting beliefs, how to set compelling goals for the future and how to build motivational strategies. So you end up with a clear vision of what you want or need to do, how you are going to do it and when you're going to get it done.

Through coaching;
You achieve deep learning and lasting change.
You set yourself up for success.
You achieve fast and effective results.

Copyright © Advanced Corporate Concepts. All rights reserved.
Terms & Conditions